They said it was going to rain for something like a month straight but we've only had 2 weeks of sunshine! Both of those weeks I spent shut up in the house finally catching up with all the kpop happenings. FML

I finally got a job, YAY. The only problem is that it's as boring as hell. I know I should be grateful which I am but I'm shut up in a windowless room doing the most repetitive tasks.
I'm at my mum's biomedical engineering office working on 219 units at a time, basically tinkering about and making sure they work. I can assure you, its a lot more mind numbing than it sounds and when I come back from my 2 weeks off, I'll have over 1000 units waiting for me! :'(

I wouldn't mind so much if all my friends weren't rich and globe trotting right now especially since I'm still broke even with this extra cash.

Also, my school set me with heaps of endless assignments to do over the holidays which I haven't even begun yet, I have at least 9 books I need to read and I actually have to decide what I want to do with my life before I get back.

I've spent the whole week not sleeping either even though I have to wake up super early for work and I'm there 8.30 till 5pm.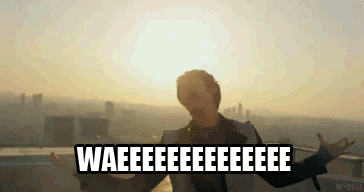 Ok, here ends my rant. I'm actually going to bed 'early' today

OMG ACTUALLY, I DON'T CARE. TOMORROW IS MY LAST DAY AT WORK FOR 2 FREAKING WEEKS. FYEAH!!
Current Mood:

exanimate

Current Music:

스키조(Schizo) - BOMB! BOMB! BOMB!